Attain: Microsoft Access Password Recovery Tool
Have you lost your MS access password due to system, hardware/software failure and jet bugs etc? and want to crack access password with any access file password recovery tool in an ease way? Then Access File password recovery tool provide user friendly environment and easy platform to recover your lost or deleted access password with this tool as it is easy to understand for all access users.
Working Flow to Recover Deleted Access Password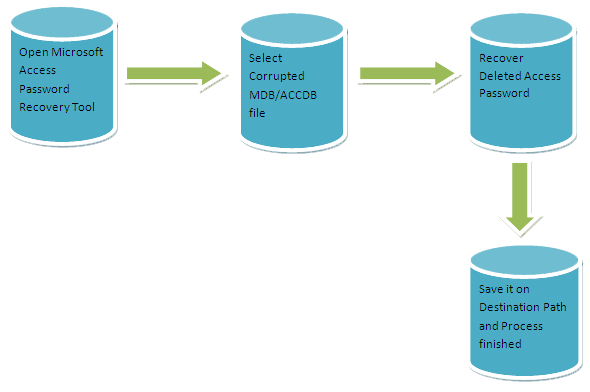 Crave for MS Access Password Recovery Free
If you want to get back access password then you can try access password recovery tool at free of cost but it is restricted with some features. If you don't want any limitation with tool then purchase the full version of Microsoft Access Password recovery tool at nominal price in $19 only.